Are you curious about the most tragic celebrity deaths in history? From Chadwick Boseman to Robin Williams, many famous personalities have left us too soon, leaving fans in shock and mourning. Some of the most famous deaths include those of Heath Ledger, Alan Rickman, and Phil Hartman. But which actors have died the most? And what were the famous last words spoken by these celebrities before they passed away? We'll dive into these questions and more, exploring the impact of their lives and deaths on the world. Additionally, we'll examine the top causes of death, both historically and in modern times, and even take a look at the most common hour of death. Get ready for a fascinating journey through the lives and legacies of some of the most iconic figures in history.
Remembering the Heartbreaking Losses of Iconic Celebrities: Which Tragedy Stands Out?
The entertainment industry has lost some of its most talented and beloved personalities over the years. The deaths of celebrities often leave a profound impact on their fans, who mourn their loss and reflect on their lives and contribution to the industry. Among the many tragic celebrity deaths that have occurred, there are a few that stand out.
Chadwick Boseman's death in 2020 due to colon cancer was a significant loss that resonated with fans worldwide. Boseman was known for his iconic role as Black Panther in the Marvel Cinematic Universe, and his sudden death at the young age of 43 shocked fans and the industry alike.
The death of Robin Williams in 2014 was another devastating loss for fans. Williams, known for his comedic genius and acting prowess, died by suicide at the age of 63. His death sparked discussions about the impact of mental health in the entertainment industry and beyond.
Alan Rickman, famous for his role as Severus Snape in the Harry Potter films, died of pancreatic cancer in 2016. His death was a significant loss for fans of the franchise and the acting world as a whole.
Grant Imahara, known for his work on the television show MythBusters, died of a brain aneurysm in 2020. Imahara's death was unexpected and left fans in shock.
Anton Yelchin, who played Pavel Chekov in the Star Trek reboot films, died in a freak accident in 2016 when his car rolled backward and pinned him against a pillar. Yelchin's death was a tragic loss for the industry, and his talent and potential will be greatly missed.
Heath Ledger, who won an Academy Award for his iconic role as the Joker in The Dark Knight, died in 2008 from an accidental overdose of prescription drugs. His death was a significant loss for the industry, and his talent and potential were cut short.
Phil Hartman, known for his work on Saturday Night Live and The Simpsons, was murdered by his wife in 1998. Hartman's death was a shocking loss for the industry, and his legacy continues to live on through his work.
Brittany Murphy, known for her roles in Clueless and 8 Mile, died in 2009 from pneumonia and multiple drug intoxication. Her sudden and unexpected death left fans mourning her loss and questioning the circumstances surrounding it.
These tragic celebrity deaths remind us of the fragility of life and the impact that these individuals had on the industry and their fans. They will be greatly missed, but their legacies will continue to live on.
Exploring the Notoriety of Famous Deaths: Who Holds the Title?
In the entertainment industry, actors are known for their remarkable performances and exceptional contributions to the movie industry. However, some actors have a unique record of dying on-screen – numerous times. One such actor is the legendary Sir Christopher Lee. Besides living an extraordinary life, Lee holds an incredible record of dying the most times on screen. According to reports, he has died a whopping 70 times in different movies, which is an incredible feat. This record surpasses those held by other late actors such as Dennis Hopper and Vincent Price, who both died on-screen 48 times each.
Sir Christopher Lee's record demonstrates his versatility and dedication to acting, as he played a myriad of roles throughout his career, including villains and heroes. His ability to die convincingly in different roles shows his mastery of the craft, and it's no wonder he won the hearts of many movie lovers. In addition, this record also highlights the importance of actors in movies, as they play a significant role in bringing stories to life and creating memorable moments that stay with viewers for a long time.
In conclusion, while some actors may have unique records or achievements in their careers, Christopher Lee's record of dying the most times on-screen is undoubtedly impressive. His ability to play different characters convincingly and die in different ways is a testament to his skills as an actor. His record will continue to inspire new actors and movie lovers for years to come.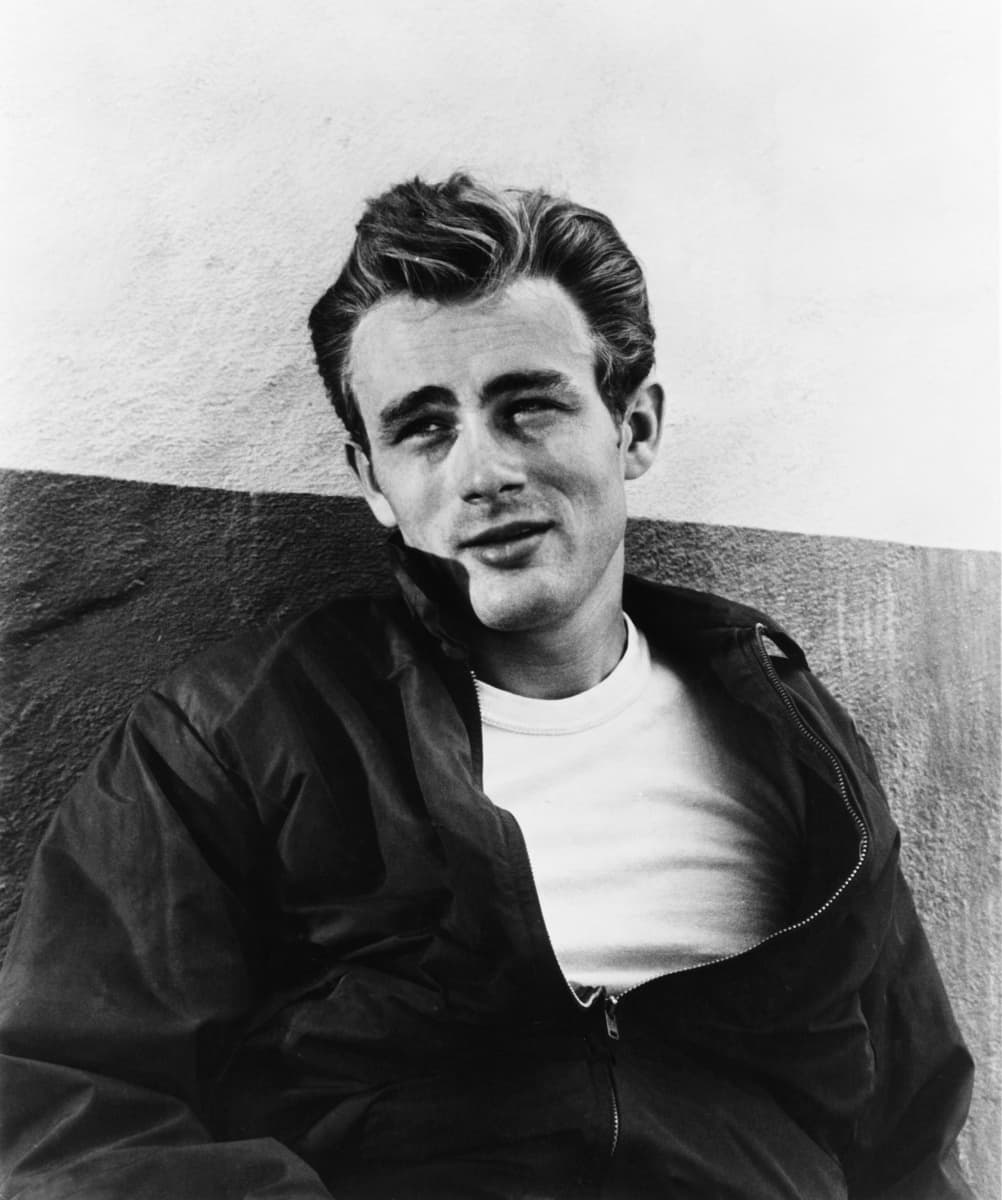 Exploring the Last Words of Famous Figures: Who Said the Most Memorable Farewell?
Winston Churchill was one of the most influential figures in British history, having served as the Prime Minister of the United Kingdom from 1940 to 1945 and again from 1951 to 1955. He was known for his strong leadership during World War II, and his speeches and quotes are still highly regarded today. However, it is his last words that have become the subject of much discussion and speculation.
Before slipping into a nine-day-long coma, Churchill reportedly said, "I'm bored with it all." These words have been interpreted in various ways, with some suggesting that he was referring to his own life and the inevitable approach of death. Others have argued that he was simply expressing frustration with the monotony of his daily routine.
Regardless of their meaning, Churchill's last words have become famous and are often cited as an example of his wit and humor. They also highlight the importance of last words in human history, as they can provide insight into a person's final thoughts and feelings. Many other famous figures throughout history have had memorable last words, and studying them can help us better understand their legacies and contributions to the world.
Must Read >> What talk show guest killed another guest?
Final Words of Famous Personalities: What Did They Say Before They Passed Away?
The last words of famous people before their death have always been of great interest to the public. These final utterances often hold a special significance as they are the last words of a person who has made a significant impact on the world. There are many examples of such iconic last words, some of which have become part of popular culture.
Heath Ledger's last words, "I'll be fine," were spoken to his housekeeper shortly before his tragic death. These words suggest that he may have been trying to put on a brave face despite his struggles with addiction and depression.
Paul Walker's last words, "I'll be back in five minutes – alright?" were spoken to his friend before he got into a car accident that claimed his life. These words are a poignant reminder of how life can change in an instant.
Frank Sinatra's last words, "I'm losing it," were reportedly spoken to his wife before he passed away. These words suggest that he was aware of his deteriorating health and may have been reconciling himself to the end.
Kurt Cobain's last words, "It's better to burn out than fade away," were taken from a Neil Young song and included in his suicide note. These words are often seen as a reflection of Cobain's troubled state of mind and his desire to avoid a slow decline.
Bob Marley's last words, "Money can't buy life," were spoken to his son shortly before he passed away from cancer. These words reflect Marley's commitment to the values of peace, love, and unity that he espoused throughout his life.
John Lennon's last words were simply "Yeah," spoken in response to a question from a photographer. These words are a reminder that even the most famous and influential people can be taken from us in an instant.
In conclusion, the last words of famous people before their deaths can offer a poignant insight into their state of mind and the impact they had on the world. Despite their different contexts and meanings, these final utterances are a testament to the enduring legacy of those who have left us.
Revolutionaries of the World: The Most Influential Individuals in History
When we talk about those who have changed the world the most, we cannot overlook the contributions made by Johann Gutenberg. His invention of movable type for printing revolutionized the way information was shared and created a mass media culture. Through his innovation, books, pamphlets, and newspapers were produced at a faster rate, making them more accessible to the general public. This allowed for the spread of knowledge and ideas, paving the way for the Renaissance and the Enlightenment.
Isaac Newton is another name that is often mentioned when discussing influential people who changed the world. His laws of motion and theory of gravity laid the foundation for modern physics and have played a vital role in the advancement of science and technology. His work has influenced countless scientists and engineers, and his discoveries have shaped our understanding of the universe.
Martin Luther's actions during the Protestant Reformation had a profound impact on religion and society. He challenged the authority of the Catholic Church and advocated for individual interpretation of the Bible. This led to the formation of new Christian denominations and marked the beginning of a new era in religious history.
Charles Darwin's theory of evolution through natural selection shook the foundations of science and religion. His ideas challenged traditional beliefs about the origins of life and sparked a new wave of scientific inquiry. His work continues to be studied and debated today, and has had a lasting impact on fields such as biology, anthropology, and psychology.
William Shakespeare's plays and poetry have had a lasting impact on literature and culture. His works are still widely read and performed today, and his influence can be seen in countless works of literature, film, and television.
Christopher Columbus's voyages to the Americas had a significant impact on world history. His expeditions marked the beginning of European colonization of the New World and had a profound impact on the cultures and societies of the Americas.
Karl Marx's ideas about socialism and communism have had a lasting impact on politics and economics. His work has inspired political movements around the world, and his critiques of capitalism continue to be debated today.
Last but not least, Albert Einstein's contributions to physics and our understanding of the universe have been immense. His theory of relativity and his work on quantum mechanics have transformed our understanding of space, time, and matter. His ideas continue to inspire scientists and researchers to this day.
Unveiling the Ultimate Culprit of All Historical Deaths.
Heart disease has been the leading cause of death for both men and women for many years. In the United States and across the globe, heart disease remains the number one cause of death. According to the World Health Organization (WHO), an estimated 17.9 million people die each year from cardiovascular diseases, which includes heart disease. This accounts for 31% of all deaths worldwide.
Heart disease refers to a range of conditions that affect the heart, including coronary artery disease, heart failure, and arrhythmias. These conditions can lead to heart attacks, stroke, and other life-threatening events. Risk factors for heart disease include high blood pressure, high cholesterol, smoking, diabetes, and a family history of heart disease.
While heart disease is a serious and often fatal condition, there are steps that can be taken to reduce the risk of developing it. Maintaining a healthy diet, getting regular exercise, managing stress, and avoiding smoking are all important strategies for reducing the risk of heart disease. Additionally, regular check-ups with a healthcare provider can help identify any potential health issues and allow for early intervention if necessary.
In conclusion, heart disease remains the most significant cause of death globally. Although it can be a life-threatening condition, it is also preventable. By adopting healthy lifestyle habits and seeking regular medical care, individuals can reduce their risk of developing heart disease and improve their overall health and well-being.
The Leading Factors Responsible for Global Deaths as Reported by WHO.
According to the World Health Organization (WHO), there are several leading causes of death globally. Among these, heart disease tops the list, claiming the lives of 695,547 people. Cancer comes in a close second with 605,213 deaths. Shockingly, COVID-19 has already claimed the lives of 416,893 people, making it the third leading cause of death. Accidents or unintentional injuries take fourth place, accounting for 224,935 deaths. Stroke or cerebrovascular diseases are responsible for 162,890 deaths, while chronic lower respiratory diseases claim 142,342 lives. Alzheimer's disease, which is a type of dementia, accounts for 119,399 deaths. Diabetes is also a major cause of death, claiming 103,294 lives. These figures highlight the urgent need for preventive measures and timely medical intervention to reduce the number of deaths caused by these conditions.
🔥 Trending – What happened with Michael Fassbender?
The Deadliest Figures in History: Uncovering the Perpetrators Behind the Most Human Fatalities
Mao Zedong, the former leader of China, is known for being responsible for the most significant episode of mass murder in history. His Great Leap Forward policy, which aimed to transform China into an industrialized nation, led to the deaths of an estimated 45 million people from 1958 to 1962. This number surpasses the death toll caused by Hitler and Stalin's atrocities combined.
The Great Leap Forward policy was a failure, and the Chinese people suffered immensely as a result of it. The policy involved the collectivization of agriculture, which led to widespread famine, and the government's confiscation of food and other essential resources. As a result, millions of people died of starvation and disease.
Mao's leadership style was authoritarian and brutal, and he was responsible for numerous other human rights abuses during his reign. His legacy remains controversial in China, and the government has been reluctant to acknowledge the full extent of the atrocities committed during his rule.
The scale of the tragedy that occurred during the Great Leap Forward is difficult to comprehend, but it serves as a stark reminder of the dangers of unchecked political power and the importance of protecting human rights.
The Most Prevalent Time of Passing: When Do Most People Die?
While it may seem like death can come at any time, studies have shown that there is a higher likelihood of death occurring during certain hours of the day. Specifically, the time span between 3 am to 4 am has been identified as the most vulnerable time for death to occur. This has been supported by research studies, which have found that a significant number of hospital deaths occur during this hour.
But why is this particular hour the most common time for death? There are several theories that attempt to explain this phenomenon. One theory is that the body's circadian rhythm, or internal clock, may play a role. The circadian rhythm regulates the body's sleep-wake cycle, and disruptions to this cycle can have negative effects on health. It's possible that the body is more vulnerable to death during the early morning hours, when the circadian rhythm is at its lowest point.
Another theory is that the body's natural defenses may be weaker during the early morning hours. For example, the immune system may be less effective at fighting off infections at this time, which could increase the risk of death. Additionally, the body's levels of certain hormones, such as cortisol, are typically lower during the early morning hours. These hormones play a role in regulating various bodily functions, and their absence could contribute to an increased risk of death.
Ultimately, the exact reasons why death is more likely to occur during the early morning hours are still not fully understood. However, the evidence suggests that there is a higher risk of hospital deaths during the time span between 3 am to 4 am. This information may be useful for healthcare professionals who need to be particularly vigilant during these hours, in order to provide the best possible care for their patients.
the world has witnessed many tragic celebrity deaths over the years, but some have left a lasting impact on the entertainment industry and their fans. Chadwick Boseman, Robin Williams, and Heath Ledger are among the most notable losses, with their remarkable acting skills and contributions to the film industry. While Alan Rickman, Anton Yelchin, Phil Hartman, and Brittany Murphy also left us too soon, their legacies continue to inspire and entertain us. The most famous last words of celebrities, as well as the number one cause of death and the most common hour of death, are facts that we can reflect on and learn from. Although death is inevitable, we can honor these celebrities' memories by celebrating their lives and the impact they had on the world.