If you thought that Kristen Stewart was the only actress considered for the role of Bella Swan in "Twilight," think again. Jennifer Lawrence actually auditioned for the iconic role, but ultimately, Stewart was chosen to play the vampire-loving teenager. However, the casting process for the character of Edward Cullen was just as tumultuous, with multiple actors being considered for the role. And even after Robert Pattinson was selected to play the brooding vampire, there were still challenges on set that almost led to his firing. In this post, we'll dive into the fascinating world of "Twilight" and explore some of the behind-the-scenes details that you might not have known about.
Actors who said "no" to playing Bella Swan in Twilight.
When it comes to casting for a major film franchise, there is always a lot of buzz surrounding which actors and actresses auditioned for certain roles. In the case of "Twilight," one of the most popular young adult book series turned film franchise, many fans may be surprised to learn that Jennifer Lawrence was among the actresses who auditioned for the role of Bella Swan. However, despite her talent and rising star power, Lawrence was ultimately not chosen for the part, which went to Kristen Stewart instead.
It's interesting to imagine what the "Twilight" franchise would have looked like with Lawrence in the lead role instead of Stewart. Would it have been as successful? Would the chemistry between Lawrence and Robert Pattinson, who played Edward Cullen, have been as intense as it was between Stewart and Pattinson? These are questions that will never be answered, but it's still intriguing to think about.
Despite not landing the role of Bella Swan, Lawrence went on to have a successful career in Hollywood, winning an Academy Award for Best Actress and becoming one of the highest-paid actresses in the industry. Meanwhile, Stewart's portrayal of Bella Swan helped launch her career and solidify her as one of the most talented actresses of her generation.
Unveiling the Original Cast Considered for the Iconic Role of Edward Cullen.
Twilight fans were in for a surprise when they found out that Henry Cavill, famously known for playing Superman in the DC Extended Universe, was originally supposed to play Edward Cullen in the Twilight movie adaptations. This revelation came from Cavill himself, who shared his experience upon learning that he was Stephenie Meyer's first choice for the role of the vampire heartthrob.
Cavill's statement left fans wondering what the Twilight movies would have been like if he had taken on the role of Edward instead of Robert Pattinson. However, despite being Meyer's top pick, Cavill was ultimately not cast for the part. The decision was made to go with Pattinson instead, who ended up portraying Edward to perfection.
While it's interesting to imagine what could have been, it's safe to say that Pattinson's portrayal of Edward Cullen has become iconic, with the actor becoming synonymous with the character. Nonetheless, it's fascinating to learn about the behind-the-scenes casting decisions and the alternate paths that the Twilight franchise could have taken.

The Final Cullen to Undergo the Transformation into a Vampire
Emmett Cullen, the last adoptive son of Carlisle and Esme, was the final member of the Cullen family to be turned into a vampire. In 1935, Rosalie stumbled upon Emmett being attacked by a bear in the mountains of Tennessee. Despite the danger, Rosalie carried the severely injured Emmett over 100 miles to Carlisle's home in New York. Rosalie, who was already a vampire by then, pleaded with Carlisle to save Emmett's life by turning him into a vampire.
With Carlisle's blessing, Emmett underwent the transformation and emerged as a newborn vampire with immense strength and a muscular build. He quickly adapted to his new life as a vampire and became a beloved member of the Cullen family. His jovial and playful demeanor made him a favorite among the Cullen siblings, and he was particularly close with Rosalie, whom he fell in love with and later married.
Emmett's transformation into a vampire was a turning point in his life, giving him a second chance to live and love as a member of the Cullen family. His story is a testament to the transformative power of Carlisle's compassion and the unbreakable bond between the members of the Cullen family.
Must Read >> Did Natalie Portman go on pointe?
Ranking the Cullens: Who Comes out on Top in Twilight?
When it comes to the best Cullen in the Twilight saga, the top spot goes to Alice Cullen. Played by Ashley Greene in the film adaptation, Alice is a fan-favorite character. Her bubbly personality, fashion sense, and psychic abilities make her stand out among the other vampires. She is also fiercely loyal to her family and will do whatever it takes to protect them.
Coming in second place is Carlisle Cullen, the patriarch of the Cullen family. Played by Peter Facinelli, Carlisle is a compassionate and wise character. He has a strong moral compass and values human life, which is why he chooses to live a vegetarian lifestyle. His leadership skills are also evident as he guides his family through difficult situations.
Rosalie Hale takes the third spot on the list. Played by Nikki Reed, Rosalie is a complex character with a troubled past. Despite her initial hostility towards Bella, she eventually warms up to her and becomes a valuable ally. Her beauty and fierce protectiveness over her family make her a memorable character.
Edward Cullen, the male lead of the series, comes in fourth place. Played by Robert Pattinson, Edward is a brooding and mysterious character. His love for Bella is intense and all-consuming, but his over-protectiveness can be frustrating at times.
In fifth place is Charlie Swan, Bella's father. Played by Billy Burke, Charlie is a down-to-earth character who provides some comic relief in the series. His love for his daughter is evident, and he tries his best to protect her from the dangers of the supernatural world.
Jacob Black, the werewolf who competes with Edward for Bella's affections, takes the sixth spot. Played by Taylor Lautner, Jacob is a loyal friend to Bella and a fierce protector of his pack. His hot-headedness can sometimes get him into trouble, but his heart is in the right place.
Seventh place goes to Bella Swan herself, the protagonist of the series. Played by Kristen Stewart, Bella is a relatable character who struggles with the challenges of growing up and falling in love. Her bravery and determination are admirable, but her tendency to put herself in danger can be frustrating.
Finally, Emmett Cullen takes the eighth spot. Played by Kellan Lutz, Emmett is a strong and powerful vampire with a playful sense of humor. He is fiercely protective of his family and will do whatever it takes to keep them safe. While he may not have as much screen time as some of the other characters, his presence is always felt.
Unveiling the Eldest Member of the Cullen Clan in Twilight.
In the Twilight series, Carlisle Cullen is portrayed as the oldest member of the Cullen family. Actor Peter Facinelli plays the role of Carlisle in the movie adaptations. Carlisle was born in the 1640s in London, England, to an Anglican pastor and a mother who tragically passed away during childbirth. Despite this difficult start to his life, Carlisle went on to become a respected physician, and it was during his time working as a doctor that he was turned into a vampire.
As the oldest member of the Olympic Coven, Carlisle serves as a father figure to the rest of the Cullen family, and he is often looked to for guidance and wisdom. He is also the sire of several of the other Cullen family members, including Esme, Rosalie, and Edward.
In the Twilight saga, Carlisle is portrayed as a compassionate and kind-hearted vampire who has a deep respect for human life. He chooses to use his powers for good, and he works as a doctor in order to help others. His desire to protect human life is what ultimately led him to form the Cullen family, and he continues to be a driving force behind their mission to live in peace with humans.
Overall, Carlisle Cullen is an integral part of the Twilight series, and his role as the oldest member of the Cullen family adds an important layer of depth to the story. His compassion and wisdom make him a beloved character among fans of the series, and his contributions to the Cullen family's mission to protect human life are immeasurable.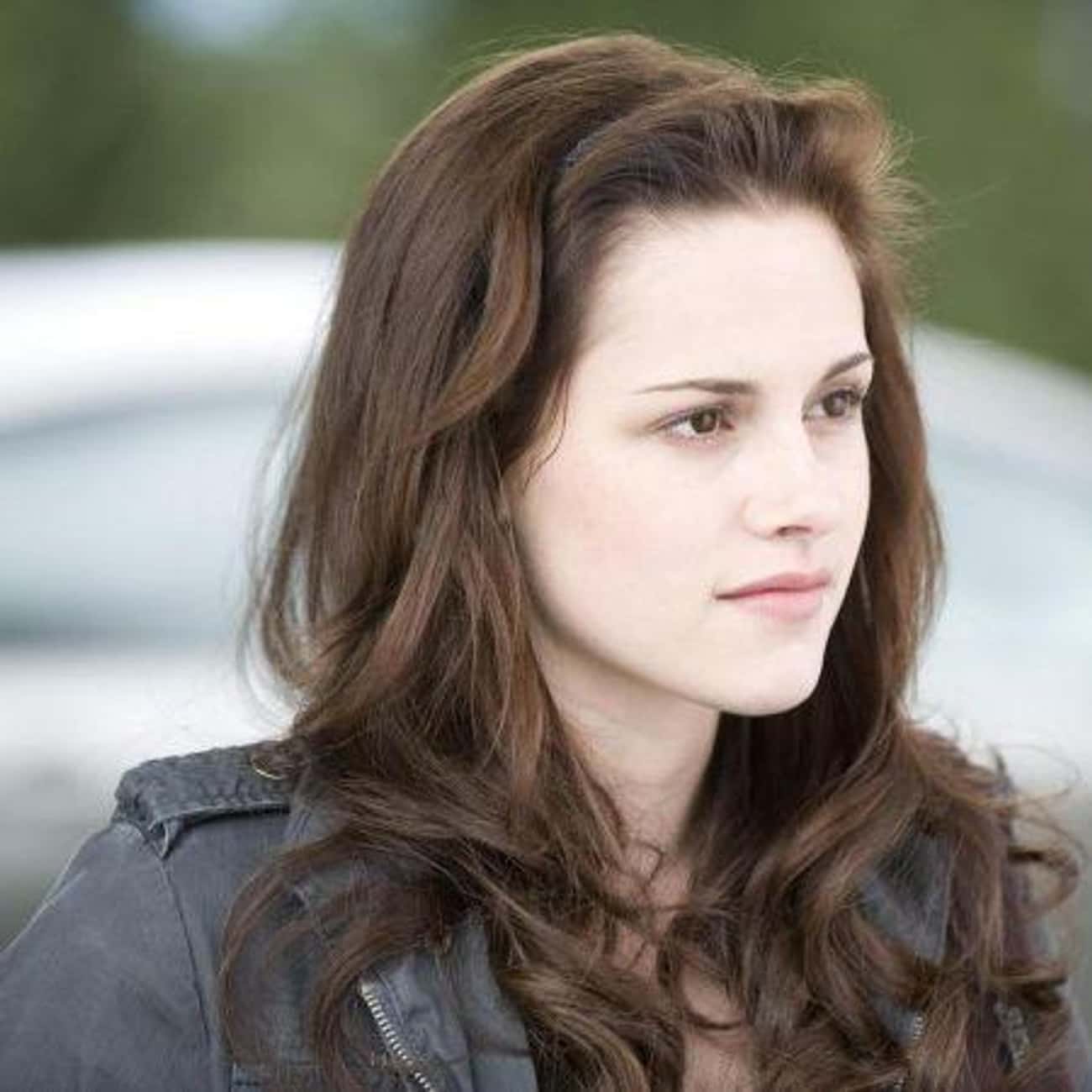 Discovering the Original Actor Considered for the Role of Jacob in Twilight
When Twilight was being cast, Tyler Posey, known for his role in Teen Wolf, was considered for the role of Jacob Black, which eventually went to Taylor Lautner. It's been almost 15 years since the first Twilight movie premiered, and it's hard to imagine anyone other than Lautner playing the role of the werewolf who becomes Bella's best friend. However, Tyler Posey was also in the running for the part. In an interview, Posey revealed that he had auditioned for the role but didn't get it. Despite not being cast as Jacob Black, Posey has remained a prominent figure in Hollywood and continues to work on popular television shows and movies. It's interesting to think about how different the Twilight franchise might have been if Posey had been cast as Jacob instead of Lautner.
The Irresistible Attraction of Edward to Bella Analyzed.
Edward Cullen, the mysterious vampire, was inexplicably drawn to Bella Swan, the new girl in town. He was fascinated by her from the moment he saw her in class. But what exactly was it about Bella that captivated him? It wasn't just her physical appearance, although her brown eyes and dark hair certainly caught his attention. No, there was something deeper that drew him to her.
One of the things that set Bella apart from the other girls at school was the fact that he couldn't hear her thoughts. As a telepathic vampire, Edward was used to being able to hear the thoughts of those around him. But with Bella, there was a strange and intriguing silence. This mystery only made her more alluring to him.
In addition to her lack of thoughts, Bella also had a unique way of thinking and acting. She wasn't like the other girls at school, who seemed to be focused solely on boys and fashion. Bella was more complex, with thoughts and interests that didn't fit into the typical high school mold. She was a puzzle that Edward couldn't resist trying to solve.
Despite her mysterious nature, Bella was also incredibly kind and compassionate. She had a way of seeing the good in everyone, even those who others might dismiss or judge. Her willingness to see the best in people, including Edward himself, was a quality that he found both admirable and endearing.
In the end, it was a combination of these factors that drew Edward to Bella. She was different in ways that he couldn't quite put his finger on, but that only made him more intrigued. And as he got to know her better, he realized that she was the one he had been searching for all along.
🔥 Trending – Who turned down The Dark Knight?
Unraveling the Mystery Behind Bella's Pregnancy through Edward's Perspective.
Bella and Edward's honeymoon was supposed to be a romantic and peaceful getaway, but it turned into something unexpected when Bella found out that she was pregnant. After their wedding, the newlyweds headed to Isle Esme, an isolated island off the coast of Brazil, for their honeymoon. Edward was hesitant about being intimate with Bella, fearing that he may harm her, but Bella was persistent and convinced him to make love to her.
Their first night of intimacy resulted in Bella getting pregnant with a half-human, half-vampire child. As the pregnancy progressed, Bella's health deteriorated rapidly, and the couple had to return home to Forks, Washington, to seek medical attention. Edward's family, the Cullens, were shocked to learn about Bella's pregnancy, as it was previously thought to be impossible for vampires to have children.
The fetus grew at an alarming rate, and Bella's life was in danger from the moment of conception. However, Edward was determined to save her and their child, and he stayed by her side throughout the entire pregnancy. When Bella finally gave birth, it was a traumatic experience that led to the destruction of their honeymoon suite and Bella's near-death experience.
In conclusion, Bella's pregnancy was a result of her and Edward's passionate night together on their honeymoon. While it brought them joy, it also brought danger and chaos into their lives. Edward's love for Bella and their unborn child was unwavering, and he was willing to do whatever it takes to protect them both, even if it meant risking his own life.
Robert's Near Termination from Twilight: A Closer Look
Robert Pattinson's role as Batman has been one of the most anticipated performances in recent times, and it's no secret that his interpretation of the Dark Knight is going to be a unique one. However, what many people don't know is that his previous role in Twilight almost got him fired. Pattinson played the role of Edward Cullen, the love interest of Bella Swan, in the Twilight series. His portrayal of the character was criticized by the producers for being too melancholic and serious. They felt that he was not bringing enough charm and charisma to the role, which was essential for the character's appeal. As a result, he was given a warning and was asked to change his approach. Fortunately, Pattinson heeded the advice and delivered a standout performance that helped make the Twilight series a massive success.
the casting process for "Twilight" was full of surprises and unforeseen turns. It's interesting to note that Jennifer Lawrence, a Hollywood A-lister now, actually auditioned for the role of Bella Swan. However, the part ultimately went to Kristen Stewart, who did a phenomenal job bringing the character to life. On the other hand, Robert Pattinson was the first choice for Edward Cullen and nailed the role, despite facing some challenges during filming. It's also worth noting that while Taylor Lautner played Jacob Black in the series, the part was initially meant for someone else. The Cullen family also had their own share of behind-the-scenes drama, with each member bringing a unique flavor to the storyline. Overall, "Twilight" remains a cultural phenomenon, and the casting choices played a significant role in its success.